Photography by PUSD Staff and Students
*****Follow us on Twitter and Facebook at PUSDK12*****Board Meeting - June 20, 2017 at 6:30 P.M. at the DISTRICT OFFICE*****First Day of School - August 15, 2017
Notice of Vacancy and Intent to Appoint Trustee
Paradise Unified School District
NOTICE OF VACANCY
AND INTENT TO APPOINT TRUSTEE
Interested persons are hereby notified that there is a vacancy on the Paradise Unified School District Board of Trustees.
The position to be filled is a 4-year term ending December, 2020 but, will go to election in November, 2018.
Applications are available at Paradise Unified School District, located at 6696 Clark Road, Paradise, California 95969, phone: (530) 872-6400 or click here.
Applications are due by 5:00 P.M. Friday, July 14, 2017 to the District Office, attention: Jennifer Robbins.
Pursuant to Education Code section 35107, subdivision (a), any person who is 18 years of age or older, a citizen of the state, a resident of the school district, a registered voter and who is not disqualified by the Constitution or laws of the state from holding office, is eligible to be appointed a member of the governing board.
PRESS RELEASE: Paradise High School Recognized as 2016 Honor Roll School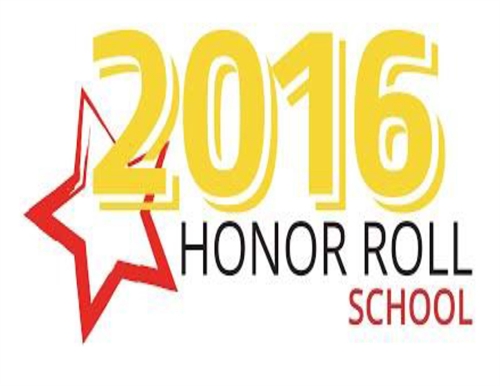 PRESS RELEASE
April 19, 2017
PARADISE HIGH SCHOOL in PARADISE UNIFIED SCHOOL DISTRICT
RECOGNIZED BY FOR HIGH ACHIEVEMENT IN STUDENT SUCCESS
California School Districts Selected for Prestigious Honor Roll Issued By
a National Campaign of Business and Education Leaders
Paradise Unified School District announced today that Paradise High School has been selected by Educational Results Partnership (ERP) and the Campaign for Business and Education Excellence (CBEE) as one of 1,866 public schools in California to receive the title of 2016 Honor Roll school.
The Honor Roll is part of a national effort to identify higher-performing schools and highlight successful practices that improve outcomes for students. Schools receiving this distinction from leaders in the California academic and business communities have demonstrated consistent high levels of student academic achievement, improvement in achievement levels over time and reduction in achievement gaps among student populations. For High Schools, the Honor Roll recognition also includes measures of college readiness. The Honor Roll is comprised of two different awards, the "Star Schools" Award and "Scholar Schools" Award.
Star Schools are those with significant populations of socio-economically disadvantaged students that have shown a significant increase in grade-level proficiency over time. Scholar Schools are schools that are showing significant levels of academic achievement, but do not have a significant socio-economically disadvantaged student population.
"We are so proud to be recognized by leaders in the California business community as an Honor Roll school," said Donna Colosky, superintendent. "Our teachers and administrators work tirelessly to keep the focus on high expectations and student academic achievement and to continuously improve our practices. This hard work and dedication is paying off for all of our students, no matter their background."
"We are proud to recognize those schools and school districts who are succeeding in putting their students on a path of productivity that not only leads to success in the classroom, but also prepares them to contribute to and benefit from a more productive economy," said Greg Jones, ERP and CBEE Board Chairman. "Leadership from both education and the business community is critical to linking success from one system to the next, and ensuring that students have the knowledge and skills necessary to achieve a college degree and the financial security of a living wage job."
"The Honor Roll proves that many schools are doing well, even those with high numbers of historically disadvantaged students," said Jim Lanich, ERP President and CEO. "These schools are clearly doing something right and all schools, no matter what zip code they are in, can achieve this kind of success. School and school district leadership have a great opportunity to find out what's working at these Honor Roll schools and replicate it."
The California Honor Roll program is made possible with generous support from numerous businesses and organizations including Automobile Club of Southern California, Macy's, Wells Fargo, Enterprise Holdings Foundation, and several private foundations. Chevron Corporation provides support for the STEM Honor Roll.
A full list of the Honor Roll schools, districts, and the STEM awardees can be found at http://edresults.org/HonorRoll/HonorRoll?State=CA or follow Jim Lanich, President and CEO at @JLanich or email us at help@edresults.org.
####
Educational Results Partnership and the Campaign for Business and Education Excellence
Educational Results Partnership (ERP) is a 501c3 non-profit organization dedicated to improving educational productivity. Using the nation's largest database on student achievement, we uncover successful schools, particularly in economically disadvantaged districts, and promote their best practices. Supported by an alliance of national business leaders, ERP and its sister organization, the Campaign for Business and Education Excellence (CBEE), also identify and recognize high performing schools through our Honor Roll program.
Did you know...
Paradise Unified School District is a

Future Ready District.

We've made a firm commitment to implementing meaningful changes toward a digital learning transition that supports teachers, and addresses the district's vision for student learning.
Paradise Unified Schools have been acknowledged as Kindness Certified Schools. After participating in the AMAZING 2017 Great Kindness Challenge during the week of January 22, 2017, PUSD students and staff continue to strive toward making a positive difference at our schools, in our community, and in our world.
Paradise High School is an

AVID school.

AVID brings research-based strategies and curriculum to educational institutions.
AVID:
1. Teaches skills and behaviors for academic success
2. Provides intensive support with tutorials and strong student/teacher relationships
3. Creates a positive peer group for students
4. Develops a sense of hope for personal achievement gained through hard work and determination
California State University, Chico has partnered with Paradise High School through the

Graduation Initiative 2025.

The California State University has launched Graduation Initiative 2025 to systematically discover and dislodge roadblocks to students' success.
California School Dashboard
California is field testing a new website called California School Dashboard, which is designed to help communities across the state access important information about K-12 districts and schools.
Peachjar eflyers - Launched January 9, 2017
PARADISE UNIFIED SCHOOL DISTRICT GOES GREEN

In the past, our schools sent home numerous flyers in students' backpacks. As part of our efforts to be more environmentally friendly and to embrace innovative technology, we have moved from paper to a digital flyer delivery.

With our Peachjar e-flyer program, the flyers are sent directly to parents' email inboxes as well as posted on school websites for easy access. All flyers may be accessed by clicking on the Peachjar link on each school's website.

Each year, our schools will save tons of paper and reduce copy costs by thousands of dollars. In addition, paperless delivery of school flyers removes a significant administrative burden from teachers, office staff and volunteers.

School and District approved e-flyers keep you informed about upcoming school activities, programs and events.




Beginning January 9, 2017 Paradise Unified School District launched a new electronic system for delivering communications such as school information, calendars, lunch menus, school newsletters and community activities. This service will be provided free to our schools and parents by a company called Peachjar.

The program delivers flyers electronically to families via email and school websites rather than having students carry paper flyers home in backpacks. Peachjar uses technology to reduce unnecessary use of paper and to save time and money, both for the district and for its community partners.




Parents/Guardians:

If we have your email address on file, no further action is required on your part. If you have not provided your email address to your school, please do soto avoid missing important information. Hard copies of all communications will be available in each school office for those families that do not have access to email.

To ensure smooth delivery of this communication, we suggest you add school@peachjar.com to your email contacts. When you receive your first eflyer, be sure to click "always display images."

Peachjar is used exclusively for distribution of school-approved flyers. Your email address will not be shared or used for any other purpose. Thank you for supporting our efforts to ensure parents are well informed about school programs, activities, and events.



Paradise Unified School District 2016-17
Loading calendar...

(If calendar does not load, click here)
PUSD Mission Statement
Paradise Unified School District Mission
The mission of Paradise Unified School District, as the educational leader of the community, is to graduate knowledgeable, productive, responsible citizens who are motivated to continue learning and are able to function successfully—with integrity—in a complex, changing world.
Adopted by PUSD's Board of Education, Administrators, Teachers and Staff June 2004
PUSD's Vision for Excellence –
The educational program educates the "whole child," academically, socially, emotionally and physically.

All staff believes every student will learn and achieve.

Each student experiences an engaging, quality, rigorous curriculum with effective instructional practices.

Effective program options accommodate the interests and needs of all students.

Students and staff feel valued, respected and recognized for accomplishments and achievements.

All facilities are clean, safe, secure and inviting to students, parents, staff and the community.

All decisions will ensure fiscal responsibility and solvency for the District.
Our District Educational Goals
Graduate 100% of our students by providing effective instruction, support and multiple pathway options.

Provide leadership training and staff development to develop the skills, knowledge, strategies and experiences to successfully implement an effective instructional program and the goals of the PUSD Strategic Plan.
Provide school environments that are updated, clean, safe/secure, well equipped and supportive of the school community.

Communicate with and involve parents, community and staff so they are well informed and recognized for their contributions to student learning.
Statement of Non­-Discrimination
The Board of Education is committed to equal opportunity for all individuals in education. District
programs, activities, and practices shall be free from discrimination based on race, color, ancestry,
national origin, ethnic group identification, age, religion, marital or parental status, physical or
mental disability, sex, sexual orientation, gender, gender identity or expression, or genetic
information; the perception of one or more of such characteristics; or association with a person or
group with one or more of these actual or perceived characteristics.
The Superintendent or designee shall notify students, parents/guardians, employees, employee
organizations, applicants for admission and employment, and sources of referral for applicants
about the District's policy on non-discrimination and related complaint procedures.
The District's Non-Discrimination Policy and related informational materials shall be published in a
format that parents/guardians can understand and, when required by law, in a language other than
English. Complaints alleging noncompliance with the District's policy of non-­discrimination
should be directed to Tom Taylor, Director of Human Resources, at the Paradise Unified School District
office (6696 Clark Road, Paradise, California, 95969; 530­-872-­6400 ext. 235). A copy of the
District's Non­-Discrimination Policy is available at the District Office.
Americans with Disabilities Act
District programs and facilities shall be in compliance with the Americans with Disabilities Act
and any implementing standards and/or regulations. The Superintendent or designee shall ensure
that the district provides auxiliary aids and services when necessary to afford individuals with
disabilities equal opportunity to participate in or enjoy the benefits of a service, program, or
activity. Individuals with disabilities shall notify the Superintendent or principal if they have a
disability that requires special assistance or services. Reasonable notification should be given prior
to the school­ sponsored function, program, or meeting.
Complaints Regarding Specified Educational Programs
The PUSD Board of Education recognizes that the district has primary responsibility for ensuring compliance with state and federal laws and regulations governing complaints about specified district educational programs. Those programs
designated unit to receive and investigate complaints shall be Paradise Unified School District Educational Services and its compliance designee(s). This unit shall ensure district compliance.
Child Nutrition Programs

, District Contact:

Tanya Harter, 872-6429

at 6696 Clark Road, Paradise, CA 95969
Consolidated Categorical Aid Programs

872-6400, ext.

at 6696 Clark Road, Paradise, CA 95969

Section 504

, 872-6400, ext.

at 6696 Clark Road, Paradise, CA 95969

Special Education Programs,

Mary Ficcardi, 872-6400, ext. 244

at 6696 Clark Road, Paradise, CA 95969
The Paradise Unified School District will receive and investigate complaints which allege unlawful discrimination on the basis of ethnic group identification, religion, age, sex, sexual orientation, gender, race, ancestry, national origin, color, or physical or mental disability in any program or activity conducted by the district which is funded directly by, or that receives or benefits from, any state financial assistance. The district shall investigate and seek to resolve complaints at the local level and shall follow uniform complaint procedures when addressing such complaints.